Gabriela accesses deep knowledge of a broad variety of techniques and modalities to offer thorough, sustainable pain and stress management to the Denver, CO area. Call or text 303.476.1824 to book a treatment session designed to meet your needs.
The Circular Health Massage studio is located within the Denver Wellness Collective in Suite 130 at 190 E. 9th Ave, Denver, CO 80203.
Injury Treatment
Short, focused treatment to relieve acute pain.
Fire Cupping
This ancient therapy uses special glass cups and a flame to suction onto the skin and pull muscle tissues away from each other.
Dynamic Cupping
Great for injuries and sports therapy. These silicone cups adhere to boney premises and joints, allowing for a "pull and stretch"
on specific muscles.
Sinus Cupping
This technique uses hand blown glass cups that are gentle enough to be used on the face! These cups not only encourage lymphatic drainage, but they also give you a beautiful collagen glow.
30 Minutes: $40
Add-on: $10
Biomagnetic Cupping
Positive and negative magnets are used
inside the cups to help break up
chronic muscle tension.
Abdominal Cupping | 30 Minutes: $40
Sciatica Treatment | 30 Minutes: $40
Cellulite Treatment | 30 Minutes: $40
Add-on: $10
Deep Tissue Massage
Deeper pressure that penetrates
chronic muscle tension.
60 Minutes: $75
75 Minutes: $90
90 Minutes: $105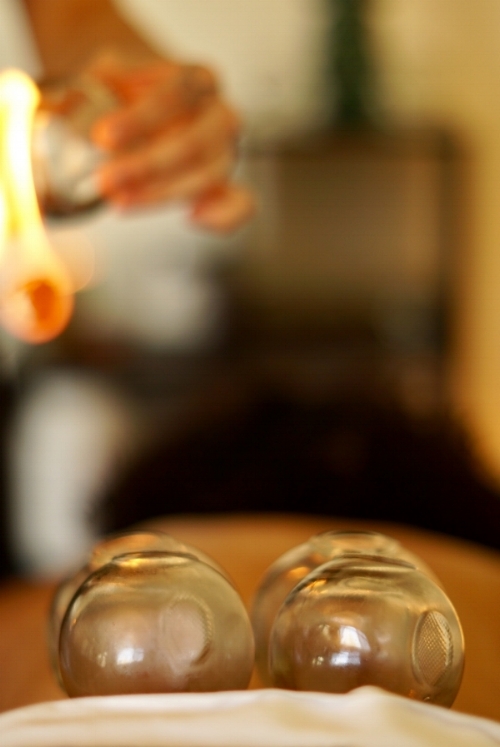 Ready for your specialized healing session?